We are a full service Digital Agency, based in india , We Design Digital and Physical Experiences that Transform Brands, Engage Customers and Grow Businesses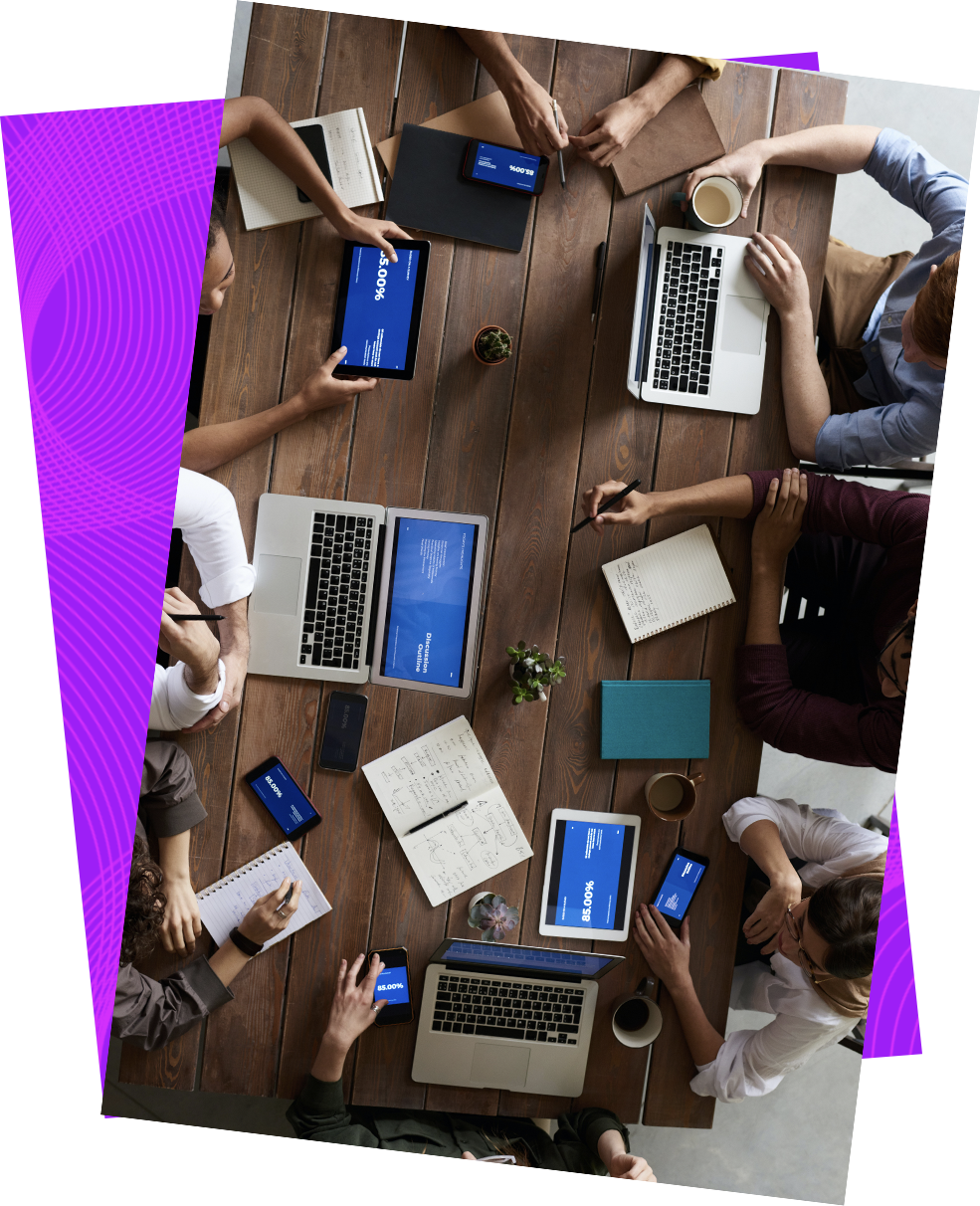 Quadleo Techno Solutions
We are one of the foremost web development companies in Calicut, Kerala, India, offering a range of Web application, Mobile application and software development services to organizations in India and across the globe
What We Do
Over the years of industry experience, we at Quadleo focus on adopting innovative technologies and approaches meet the user's business requirements. Building on our knowledge and experience we continually expand our product lines and services ito meet the market's ever-changing needs.
01
E-COMMERCE DEVELOPMENT
04
WEB DESIGN DEVELOPMENT
07
CONTENT MANAGEMENT SYSTEM (CMS)
08
SOCIAL MEDIA MARKETING
09
SEARCH ENGINE OPTIMIZATION
01
DISCOVER
We listen to our clients and learn about your business and objectives.
02
PLAN
Our planning process includes measurable goals and finely-tuned strategies.
03
BUILD
We handle complex projects with ease, and our problem-solving attitude is backed by vast experience.
4
LAUNCH
We know deployment and launch are just the start of the relationship and not the end.
5
GROW
We are your web marketing, analytics, and conversion optimization partners.
Why Us ?
We focus on highly qualitative, timely delivered and cost-effective offshore e-Business Solutions development services. With a rich and varied experience in providing software development, project management capabilities and stringent quality standards ensure to develop solutions that give your business an edge over your competitors.
WE
LOVE

TO CRAFT AWESOMENESS

What really makes Quadleo special is the fact that we've been able to help the companies we serve to grow their sales, improve their public profile, and even attract better employees. The websites we've built have generated more than 10 million visits and counting, transforming numerous small and medium-sized businesses along the way.
STRATEGY & PLANNING
Business modelling, lean strategy and rapid prototyping
HTML5 & RESPONSIVE DESIGN
No separate websites to be designed and maintained for mobile users.
WEB & MOBILE
User experience and user interface design, front-end (HTML, CSS, JS) and back-end web development
TECHNICAL KNOWLEDGE
We have experience in database technologies, web programming, server management, web design, print design, SEO, PPC, and copywriting
CUSTOM APPS
Enterprise web applications, business tools and custom API creation.
SUPPORT
We offer personalized support for all our clients, no matter the size of the project
Concept
Development Service
Research and develop ideas, new products and services
Concept development and testing is a crucial stage in the new product or service development. It takes place early on in the process and helps to identify key perceptions, user needs and wants associated with the product or service. At Quadleo, our involves coming up with a detailed description of an idea, explained from the perspective of your customer. A concept typically highlights the best features of the proposed solutions in terms of:
Convenience
Usability
Quality
Functionality
Performance
Price
Values
Experience



When developing a new product or service, it is common to work with a large number of concepts and only develop the select few that show the most promise.
Software consultancy
A specialist provider, leveraging world-class technology and leading practices to architect, implement and support sustainable ICT-based business solutions which are strategically aligned, fit for purpose, cost effective and optimised for performance.
We have highly skilled, experienced professionals directed at solving business critical customer problems through consultative approach. We also bring our collective knowledge to every deployment engagement. From legacy integration to digital transformation, our solutions catalogue includes the full spectrum of ICT services. Few other organisations can claim the depth and breadth of the capabilities and experience we provide.
SEO
Here's how we increase the visibility of your website! Through hard work, Quadleo has established itself as one of the leading SEO agencies in South Africa. We've run successful SEO campaigns across many industries including Hospitality, Engineering, Retail, Technology and Finance to name a handful. Our journey in SEO began many years ago and when we realised that it's not just about your rank or how much traffic you get, but actually about getting quality traffic that leads to sales and enquiries, so did our agency begin to grow. See, we look at a business and we determine what makes that business grow. This allows us to truly target the right consumers, consumers with purchasing power that affect a businesses bottom line. It's really quite simple.. if we get the right people to your website, your business will grow and we won't be going anywhere!
Our Products
Redefining the user experience to fit your objectives.